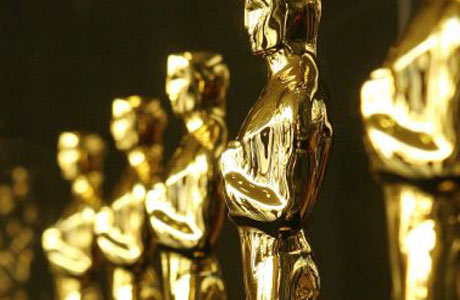 Regardless of your opinions on the Oscars, the Academy and awards ceremonies in general, there's no doubt that 2012 has been a pretty brilliant year for film. We had a superb array of summer blockbusters that filled theaters and broke box office records everywhere. We were treated to the best Bond film in years in what is the spy's 50th anniversary. Directors went above and beyond, specifically in terms of visuals as film makers continue to grapple with the digital vs film argument. This year's Oscar nominations did not surprise me, and I can safely say I enjoyed most of the films on the list, as opposed to 2011s forgettable nominations. It was also nice to see a couple of surprises with Beasts Of The Southern Wild getting 4 nods, continued support of independent cinema by the industry is a must, and despite the continued ignorance of audience favorites (Looper, The Dark Knight Rises, The Avengers, Ted), the recognition for Beasts and the singular nod for Moonrise Kingdom gives me some hope. So without further a-due, here are my predictions for the 85th Academy Awards:
Best Film: Argo
If you'd asked me who would have won Best Film before the Golden Globes I would have told you Lincoln, but after Affleck and co sweeping the Globes, Screen Actors Guild Awards and the BAFTAs then I'm going to assume that Argo will win this category. Plus the added snubbing of Affleck in the Best Director category will go in the film's favour. I still wouldn't rule out Lincoln winning it, or indeed Zero Dark Thirty, Silver Linings Playbook, Life of Pi or Les Miserables, they all still have solid chances, but after post-Globes buzz, Argo stands the strongest chance. I doubt Amour will win as it is more than likely to win in the Best Foreign Film category, its nomination is nothing more than recognition. If it were up to me I'd give the award to Beasts Of the Southern Wild or Django Unchained, both two of my favorite films in 2012, but Django stands an outside chance at best and Beasts' nomination is much for the same reason as Amour's inclusion. That doesn't mean Argo is more than a worthy winner, it was brilliantly suspenseful and thrilling, and deserves all the plaudits it gets.
Best Director: David O' Russell (Silver Linings Playbook)
This category is much more tricky. Had Affleck been nominated he would have been firm favorite, but in his absence it makes this category much more interesting. While many will view O'Russell (Silver Linings Playbook) as an outsider here, with Spielberg (Lincoln) and Michael Haneke (Amour) favourites on the list, I'm gunning for O'Russell. Maybe it's more hope than logic but the Academy throws out a few surprises each year and I'd like to think they'll dole one out for Best Director. Life Of Pi seems to have lost ground over the last couple of months, so I'm doubting Ang Lee will be walking out with this award while debut director Benh Zeitlin (Beasts Of The Southern Wild), undeservedly may I add, is unlikely to win.
Best Actor: Daniel Day-Lewis (Lincoln)
The firm favourite! This award is essentially wrapped up, with Day-Lewis a guarantee to take the award home to give the Lincoln actor a third record breaking Best Actor Oscar. His portrayal of the 16th President was nothing short of flawless, an intimate, stirring and charming performance. That's not to say the other actors on the list aren't deserving of credit, Hugh Jackman's Jean Valjean in Les Miserables was terrific, and easily one of Jackman's best performances in years. Joaquin Phoenix was disturbingly electric in The Master, and would also very much deserve the award, while I felt Bradley Cooper's Silver Lining's Playbook performance never really dazzled, and would have preferred to have a more deserving actor on this list. However with the Academy's affinity for patriotic period movies and a clearly incredible performance by Day-Lewis, this category is a dead cert.
Best Actress: Jennifer Lawrence (Silver Linings Playbook)
Again, this category is quite open with both the oldest Best Actress nomination ever (Emmanuelle Riva) and the youngest (Quvenzhane Wallis) competing against each other. While Jessica Chastain (Zero Dark Thirty) won the Golden Globe, Emmanuelle Riva (Amour) won the BAFTA, with Lawrence still somehow remaining the favourite throughout. Many people feel Riva very much deserves the Oscar, she is 85 and has been acting for over sixty years, and her Amour performance is beautiful, supporters of Riva will also say Lawrence, 22, still has many years ahead to win awards. Despite Riva's incredible career, I still feel the Academy will go with Lawrence, whose Silver Lining's Playbook performance is just as deserving of awards as Riva. I'd still love it if Jessica Chastain won, she had one of the best performances of 2012 in Zero Dark Thirty, playing an intelligent, determined CIA operative on the hunt for Bin Laden, but she seems to have slipped as favourite, don't be surprised if she walks away with the award though. Beasts actress Quvenzhane Wallis who at only 9 years old has deservedly earned herself a nod, will almost certainly not win. At 9 years old there would be no point putting pressure on a career that has barely even begun by handing her an Oscar, it's nice that she's been recognized though.
Best Supporting Actor: Tommy Lee Jones (Lincoln)
Probably the most interesting category! All five actors have won Oscars before, none have anything to prove, so it's very wide open. So I suppose my prediction here is very much less influenced by Academy politics, and based purely on performance, in which case I'd give it to Tommy Lee Jones (Lincoln). If it weren't for Day-Lewis, Lee Jones would have stolen the film in an honest portrayal of Republican radical Thaddeus Stevens. Alan Arkin was hilarious as ever in Argo, Christopher Waltz his usual playful self in Django Unchained, Phillip Seymour Hoffman was terrific in The Master and Robert DeNiro gave a heartfelt if not sometimes all to similar performance in Silver Lining's Playbook. However Waltz won this same award back in 2009 for Tarantino's Inglorious Bastards so it would have appeared Waltz wasn't the favourite but with his win at the BAFTAs 2 weeks ago it remains to be seen that he could still walk away with the award. If there was any justice Leonardo DiCaprio would have been nominated in this category, he was everything from charming to brutal to manic in Django Unchained, but sadly this is not the case. Either way, my money's on Tommy Lee Jones, but expect anyone to walk away with the award in this category.
Best Supporting Actress: Anne Hathaway (Les Miserables)
Another award already tied up. This seems to have been a guarantee for months, having brought most cinema goers to their knees in tears with her portrayal of Fantine in Les Miserables. It is a compelling and emotionally draining performance by the actress, and the award will continue to cement Hathaway as one of the Hollywood's current best. Elsewhere in the category Sally Field was brilliant as Mary Todd Lincoln in Lincoln and you'd think if there was a 2nd place award she'd almost certainly win it, while Amy Adams was awkwardly brilliant in The Master playing the deluded wife of cult leader Lancaster Dodd (Phillip Seymour Hoffman). They've probably all started practicing their losing faces though, while Hathaway must have her 'oh wow I've won I'm so surprised' look nailed by now.
Best Adapted Screenplay: Argo (Written by Chris Terrio)
I think this category could be very much a toss up between Argo and Lincoln (written by
Tony Kushner). Kushner was the favourite in this category but Terrio's Argo reigned supreme at the Writer's Guild Awards last week, and if Argo wins Best Film expect the Academy to give Terrio the nod.
Best Original Screenplay: Django Unchained (Written by Quentin Tarantino)
It would be lovely to see the Academy give Django Best Film but that probably isn't going to happen, but it stands a very decent chance in this category. Although its main competition is probably Michael Haneke's Amour and Mark Boal's Zero Dark Thirty. Given the controversy over Boal's script I'd say it has lost ground with Haneke's Amour sneakily becoming the top favourite along with Tarantino's Django. Tarantino is not particularly an Academy favourite so don't be surprised if Haneke sneaks the award. Wes Anderson and Roman Coppola's Moonrise Kingdom are also up for this award having been snubbed in every other category. In an ideal world Moonrise Kingdom would win, but this is not an ideal world, and Wes Anderson's beautiful young love story won't get the recognition it deserves.
Foreign Language Film : Amour
Animated Film: Brave
Cinematography: Life Of Pi
Documentary Feature: Searching for Sugar Man
Editing: Life Of Pi
Music (Original Song): Skyfall by Adele
Visual Effects: Life Of Pi
Well they're my predictions for most of the categories, expect Life Of Pi to run away with the technical awards, while Amour is also a certainty for Foreign Language Film.
Let's hope 2013 will be another great year for film.